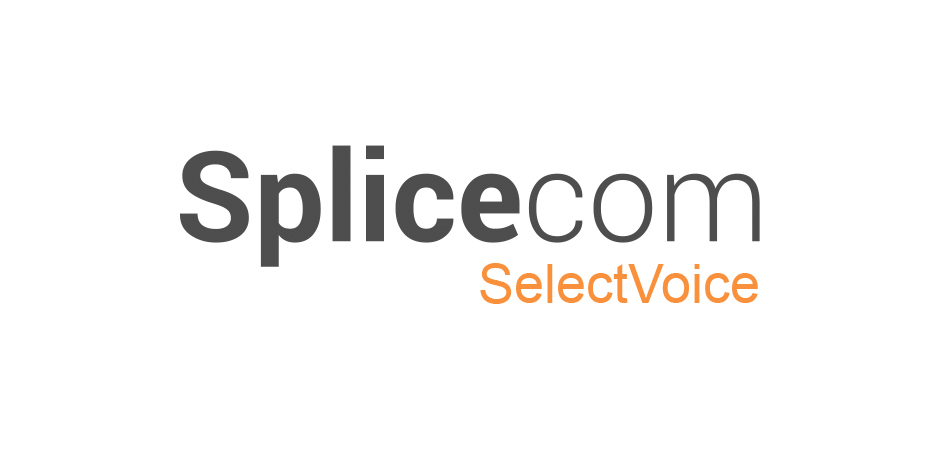 SelectVoice, Splicecom's complete communications service, is a single platform voice solution that meets all your business voice requirements – but goes further still. Delivering an extensive range of fixed and mobile voice capabilities and controlled via an easy-to-use web portal, SelectVoice puts you firmly in control of voice communication into, out of and inside your business.
SelectVoice is perfect for all businesses, whatever their size, type or requirement. In particular, it's great for those looking to improve productivity, manage costs, customer service and image.
It's your very own system, we don't force you to share it with other businesses. In the cloud, on your premises or any blend of the two; the myriad of advanced features and bene ts we can offer you will be the same. These are totally independent of how you choose to deploy your Splicecom SelectVoice solution – both now and in the future.
Splicecom's heritage is in developing IP PBXs, phones and business management systems. We've been doing this since 2001, which is why we offer such a rich feature set across all our solutions. Our SV 1000 system is the latest step on this journey, providing a single platform solution that is cost effective for everyone; from the smallest business to the largest enterprise, in the cloud, on premise or any blend of the two.
We can deliver a complete end-to-end SelectVoice solution, including cloud hosting, connectivity and SIP trunks, or you can choose to deploy it with any of these services that you might already be using.
In addition we can provide capital purchase (Capex) and pay monthly (Opex) options on all SelectVoice solutions, giving you great financial flexibility as well.
Support from two to thousands of users
Scalable voice platform based solution for smaller businesses, SMEs and Enterprise customers. From two extensions to thousands.
Fits perfectly with your IT strategy; in the cloud, on your premises or any blend of the two.
Admin Portal to make everyday management tasks simple
Embedded historical call management reports
Embedded call recording
Integrates with Skype for Business, Outlook and all leading CRM systems (option)
Embedded real-time wallboards & dashboards (option)
Wide choice of IP desk phones, IP softphones and IP wireless phones
Flexible call distribution
Comprehensive call forwarding
In-queue announcements
Embedded auto attendant
Embedded voicemail to email
Embedded voice conference bridge
Support for legacy analogue phones and ISDN trunks
Available as an outright purchase or a pay monthly service