Intelligent Gateway Modules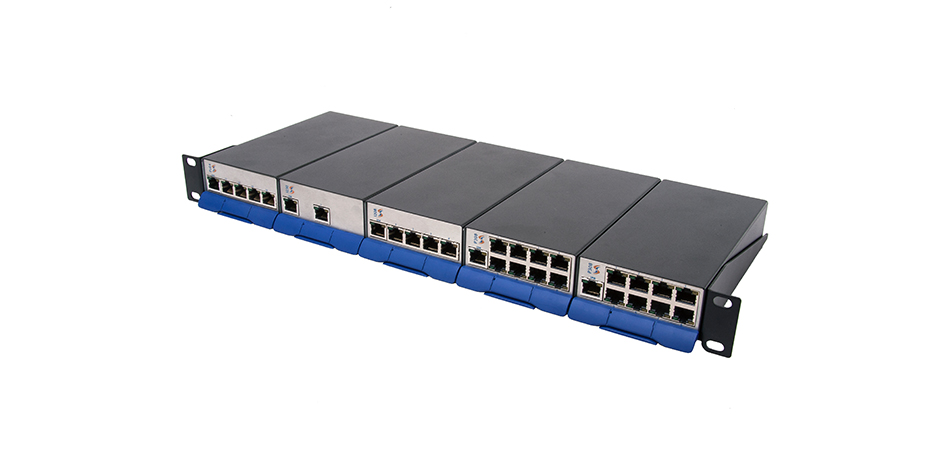 Splicecom's range of Intelligent Gateway Modules provide connectivity to legacy devices and services for SelectVoice platforms.
Developed in-house to guarantee interoperability, the three variants provide connectivity to Basic Rate ISDN services and legacy PBXs (I208), Primary Rate ISDN & DPNSS services and legacy PBXs (I230) and analogue phones, fax machines and modems (P308). A small slimline low-profile design combined with LAN connectivity allows you to place these modules exactly where you need them, greatly reducing any cabling requirements.
Power over Ethernet (PoE) support allows individual Intelligent Gateway Modules to be driven through PoE enabled LAN switches or Splicecom's STEPS in-line PSU. Where higher densities are required, up to five modules can be mounted in the Intelligent Gateway Module Rack - or up to four if the optional Intelligent Gateway Module PSU is chosen to power them.
Comprehensive range of Intelligent Gateway Modules
Provides connectivity for legacy devices and services to soft, hard and virtual Splicecom voice platforms
Basic Rate ISDN
Primary Rate ISDN
DPNSS
Analogue Phones
Door Relays & Input Triggers
Small, low profile, table top design with 19" rack mount options
In-house Splicecom design guarantees interoperability with SelectVoice platforms
Powered by PoE for the ultimate in flexible deployment
Downloads
| | | | |
| --- | --- | --- | --- |
| Splicecom SelectVoice Brochure | .PDF | 2.4MB | Download |