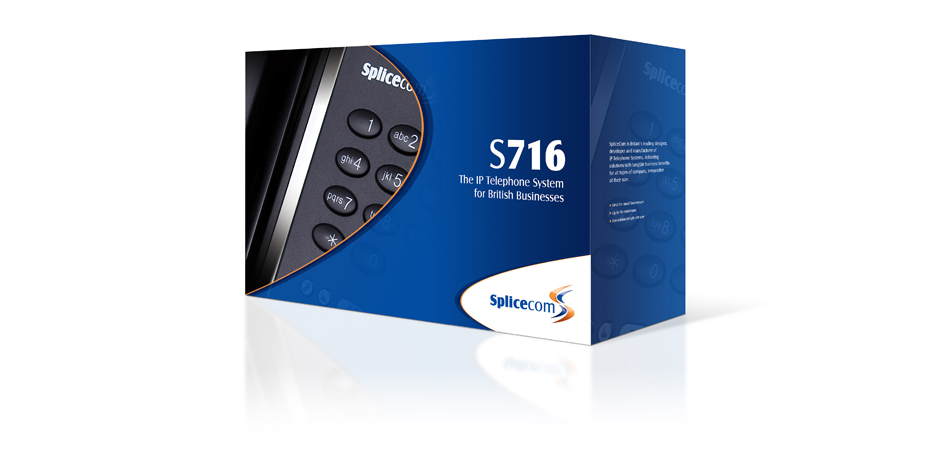 The S716 IP telephone system from Splicecom provides 97% of smaller businesses with the optimum solution for their business telephony needs.
This is no small size/small featured product but the most comprehensively enabled telephone system for its size and cost, providing seamless support of smart phones and proactive desk phones with a host of business productivity features normally found only in larger company phone systems.
The S716 has, at its core, the same Maximiser operating system (Maximiser OS) that supports some of the UK's largest multi-site networks, delivering advanced management information, call recording and user mobility capabilities to the financial, manufacturing and service industries.
Up to 16 users using any combination of proactive deskphones, softphones, smartphones and tablets.
Up to 20 voicemail boxes
Up to 15 trunks of any combination of SIP and ISDN (with appropriate trunk modules)
Comprehensive Vision Business Management Reporting
Up to 15 call recording channels
Truly delivering the Lowest Cost of Ownership (TCO) the S716 can grow to its maximum size (above) through simple licence key insertions and can be upgraded, disruption free, to the multisite, increased capacity S8000 series product line at any time, as your business needs demand.
With its low starting price, its lease/rent options and its seamless growth to deliver everything your business requires the S716 gracefully blends function, design and future-proofing in a solution that will delight any Finance Director.
The S716 Soft PBX from Splicecom – resolving your business telephony needs, out of the box.